Every person who survived adolescence is a Hero. Call Margot on 0872362955
Margot Ussher Adolescent Counselling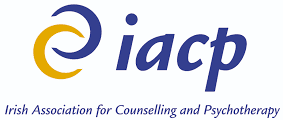 Growing up can be difficult, and being a teenager especially can often be a time filled with confusion, worry, upset, and frustration.
As a mother and grandmother with years of experience and training, I understand this and aim to create a safe and welcoming space for teenagers to tell their story in a non-judgemental, honest, and safe manner.

Using holistic therapy methods, I aim to help teenagers to become aware of their personal behaviours as well as family dynamics, relationship dynamics, and patterns of thinking to bring along lifelong changes and emotional balance.

By implementing a mix of therapeutic practises tailored toward your unique needs, I aim to harmonise mind, body, spirit, and emotions to create a more relaxed, calm, and fulfilling life for you. Together, I aim to work with clients to create a trusting and comfortable relationship that helps to facilitate growth.
It is important to address the family environment as part of the work with the young person. So aswell as working with young people, I offer support to their parents in a confidential, safe, non-judgemental environment. I offer a space in which adolescents and young adults can explore the issues and challenges that they are meeting in their daily lives.

As every adolescent responds differently to life changes, in the environment of the Healers' Dance we value their uniqueness and see the potential for them to realize their true nature and achieve meaning and purpose in their lives. This enables adolescents to develop resilience in the face of adversity, facilitating change in the way they relate to themselves and others and creating new possibilities for their future.
To book an Adolescent Counselling service for you or your child, get in touch today
Some Issues I Work With in my Adult Counselling Services Include:
Self Esteem

Stress Management

Depression

Relationship Counselling

Family Counselling

Anxiety

Anger Management

Bereavement Counselling

Bullying

Self-Image

Sexuality

Confidence Building
Adolescent Counselling FAQ
How do I know if my teenager needs to see a therapist?

If your teenager is displaying ongoing mood instability, feelings of prolonged sadness, loss of interest in many pleasurable activities, social anxiety, or participates in self-destructive behaviours, it may be beneficial to have them see a counsellor. I offer Wicklow teen therapy services to help adolescents overcome all of these issues.

What happens during a teen counselling session?

During a teen counselling session, I will first meet you to have a chat and establish how you're feeling and what your goals are regarding counselling. After this, I aim to create a comfortable and non-judgemental space where you feel free to talk to me openly and we can work out a therapy plan to suit your individual needs.

How long does a teenage counselling session last?

My teen counselling sessions generally last about 55 minutes.