Margot Ussher Answering the call of the heart
Adult Counselling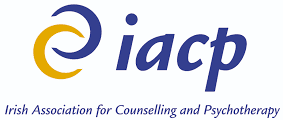 Margot Ussher Holistic Counsellor/Psychotherapist fully accredited by the IACP, I offer professional adult counselling services for clients in Kildare and West Wicklow dealing with a wide variety of issues, worries, and struggles.

Dealing with modern life can be difficult, which is why I offer a safe and comfortable space where I work with clients to overcome issues while creating awareness of personal behaviours, family and relationship dynamics, and patterns of thinking. By doing this, I aim to bring about lasting change and life balance.

My intention is always to create a safe and judgement-free space where your story can be told comfortably and honestly. I know the power of being a witness and I also incorporate paying attention to the role our bodies place in the healing process. My work seeks to harmonize Body, Mind, Spirit, and Emotions. The sessions last approximately 90 minutes as together we build a trusting relationship to facilitate personal and emotional growth.

Every experience a person lives through affects his body and is recorded in his mind. We need to honour the mind, body and spirit to get to a place of living life to the full and living in the present moment.

Some Issues I Work With in my Adult Counselling Services Include:
Self Esteem

Stress Management

Depression

Relationships

Parenting

Anxiety

Anger Management

Bereavement Counselling
Adult Counselling FAQ
What kind of counselling methods do you use?

As a holistic counsellor, I use a number of therapeutic approaches tailored to suit your individual requirements. From energy healing to talk therapy, I aim to create a safe and client-focused environment to help you overcome issues and worries that you may be facing.

How much does counselling cost?

My counselling sessions cost €80 per session, with sessions lasting for approximately 90 minutes.

How do I know if I need to go to counselling?

If you're feeling down, low, stressed, or worried about something for a prolonged amount of time (over two weeks), it's recommended that you visit a counsellor. As well as this, many people find counselling a great way to speak to someone in a non-judgemental environment and will often visit a counsellor as part of their emotional and spiritual wellbeing routine. If you're unsure of whether our Wicklow counselling services would suit you, get in touch today for a chat and we would be happy to help answer any questions you may have.